On the afternoon of February 22, Shandong Talesun Power Technology Co., Ltd. (hereinafter referred to as "Talesun Power") established six joint ventures with Zhou Jiaran, Fang Yi, Yao Guoqing, Wu Dan, Zhang Jin, and Yuan Xiaohua. The signing ceremony was held at Held at the headquarters of Zhongli Group. Wang Baixing, Chairman of the Group Board of Directors, Zhou Jianxin, President of Talesun Power, and senior representatives of the company attended.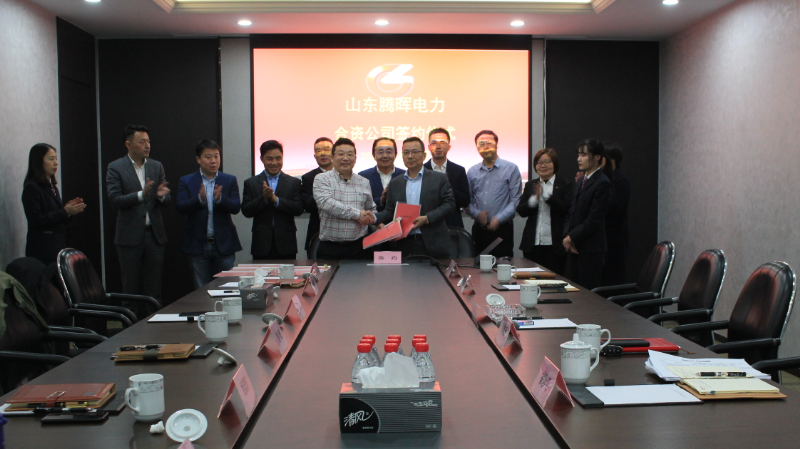 With the approval of the group headquarters, some middle and senior managers of Talesun Power's innovation and implementation participated in the joint development project to invest in the establishment of the company, and the first six people responded enthusiastically. This model is another innovation in the company's photovoltaic operation and development. Employees are transformed into partners, giving responsibility and prospects, and working with the mentality of working for themselves. The establishment of the joint venture company will further expand the development and construction of domestic distributed photovoltaic power station projects, give full play to the market advantages of Talesun Power's design advantages, engineering technology, general contracting and domestic project development experience, and innovate and develop a new model of partnership and joint development.
At the meeting, Wang Baixing, Chairman of the Board of Directors, pointed out: This joint venture business model is the first in the industry. We must seize the opportunity of the country's vigorous development of new photovoltaic energy during the 14th Five-Year Plan period, work together, actively explore the market, and obtain more Performance and contribute to the development of new energy.