In order to strengthen the construction of the group's talent team, gather talents, stimulate the vitality of talents, and provide talent and intellectual support for the group's technological innovation and development, in accordance with the 《Zhongli Holding Group Mechanical Engineering Intermediate Engineer Evaluation Method" and "Zhongli Holding Group Electronic Information Intermediate Engineer Evaluation Method 》, on July 26, Zhongli Holding Group's 2021 Intermediate Title Enterprise Independent Review Meeting was successfully held at the group headquarters. Leaders such as Yao Liang, deputy director of Changshu Human Resources and Social Security Bureau, Cao liangyan, section chief, Chen Xinxiang, vice president of Zhongli Holding Group, and Heng Yongge, chief engineer of Zhongli Holding Group and director of the jury attended the meeting.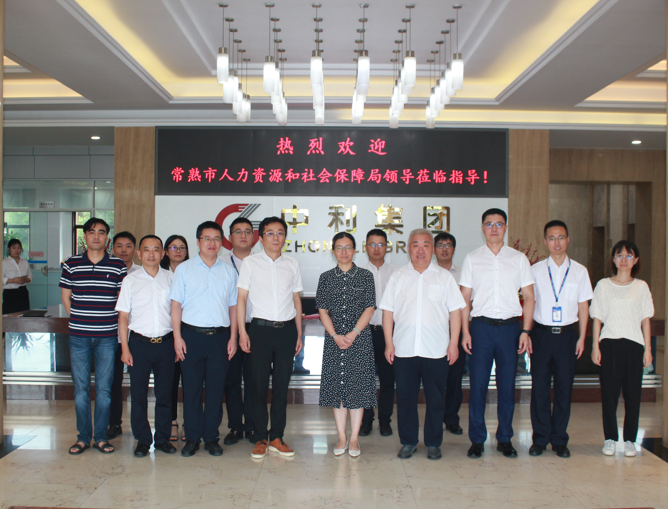 The judges carefully reviewed and approved the review materials submitted by the applicants in accordance with the prescribed procedures. The meeting proceeded through the process of introduction of the participants, expert review, conference discussion, and secret ballot. In the end, the experts unanimously agreed with Jiangsu Zhongli Group Co., Ltd. , Suzhou Talesun Photovoltaic Technology Co., Ltd., Shandong Talesun Power Technology Co., Ltd., and Changshu Zhonglian Optoelectronics New Materials Co., Ltd., a total of 19 people with intermediate professional and technical qualifications. According to relevant regulations, the review will be carried out on the same day. Publicity.
With the guidance and help of the Human Resources and Social Affairs Department, Zhongli Holding Group has held independent evaluation of professional titles for two consecutive years since becoming the first batch of pilot units for independent evaluation of professional titles in 2020. Now the company's professional and technical personnel are highly motivated to work and study, and an atmosphere of striving to be better than learning, catching up and surpassing has formed within the company, which has promoted the operation and development of the company. In the next step, Zhongli Group will actively implement the "combination of evaluation and employment" corporate title system, establish a technical and technical position system linked to the title system and a corresponding salary system, build a skilled and high-quality talent echelon, and cultivate a group of Have a talent team that meets the requirements of the times to help the company's development.