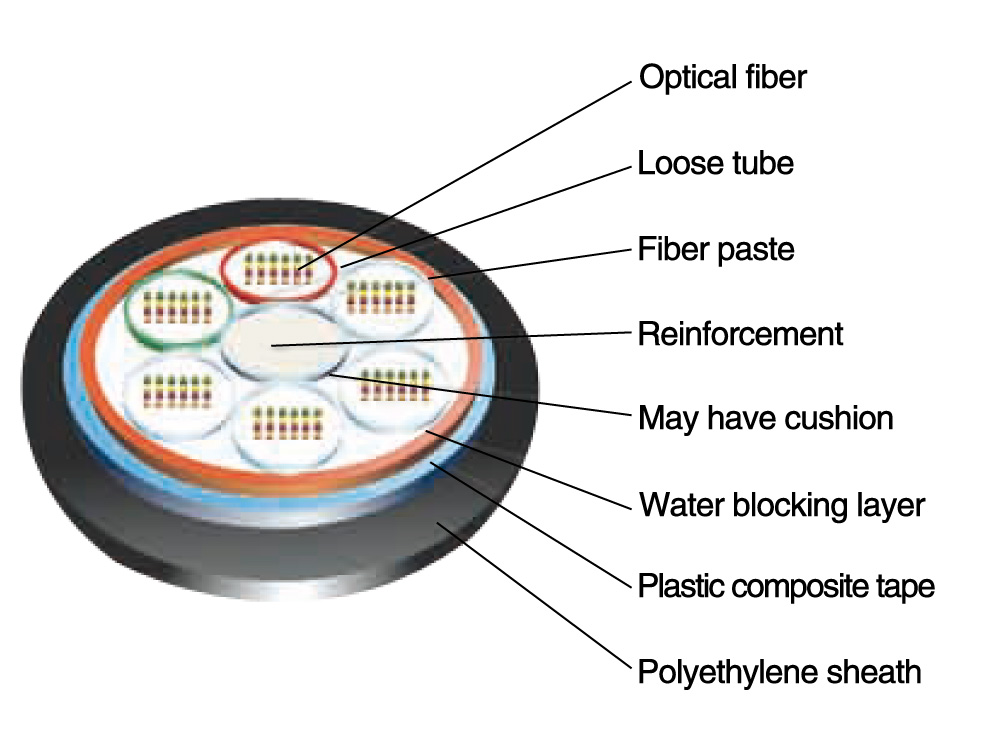 Application
It is mostly used in access network, and is suitable for being installed in duct, aerial installation or being installed in trench.
Technical characteristics
1. Fibers are composed together in high density, which improve communication capacity of the cable.
2. Many fibers are fusing in one time, it helps save the installation cost.
3. Reasonable process design has been done, which helps the cable achieve good mechanical & environmental performance.
4. Armored PSP enhances the capability of anti-crushing, bulletproof, moisture proof property.
5. APL PE sheath enhances the capability of moisture proof property.
Technical parameters

Remark:
1.Other optics & physics mechanism property are in accordance with IEC & Optical Fiber Cable Field Standard.
2.According to customer's requirement & operating environment, we can provide some other special products, such as GYFDTY.
3.According to customer's requirement, we can provide products with 4-fiber ribbon and 8-fiber ribbon.