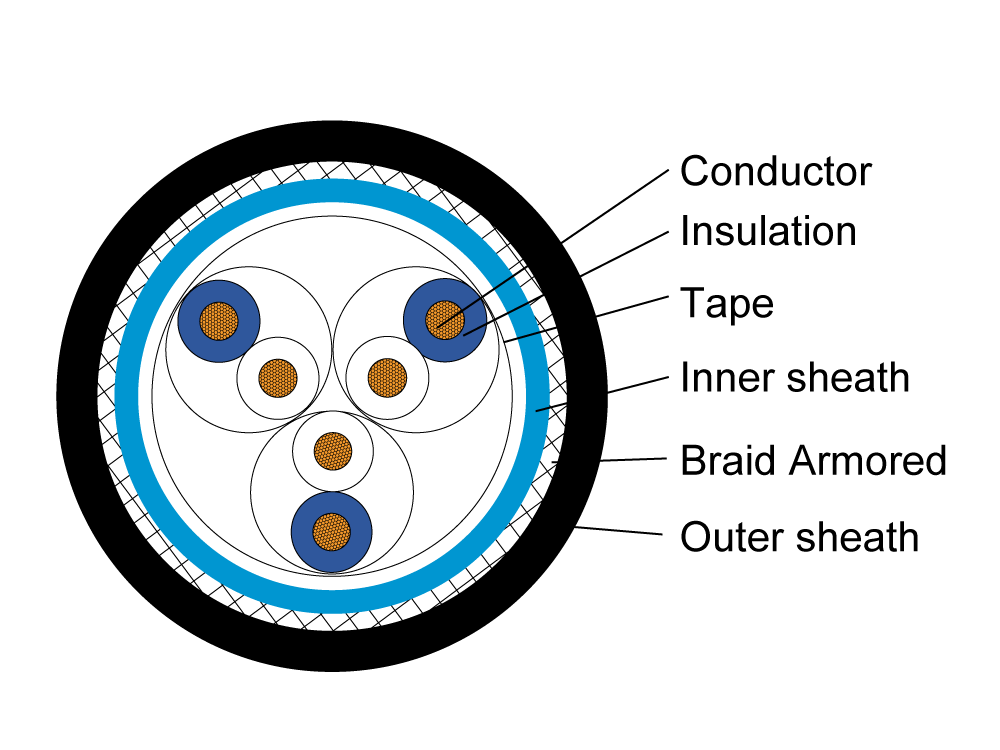 Applications
The shipboard communication cable uses copper conductors and rubber or plastic insulation rated voltage 250V and below, which is suitable for communication, instrumentation, signal transmission system in ships and offshore oil platforms and also suitable for metallurgy, chemical industry, electricity and other industrial and mining enterprises. Product performance standards: IEC 60092-350, IEC 60092-376 and Q/3204 ADS002-2009.
Technical characters
1、 Its long-term working temperature is 90℃, rated voltage is 250V and below.
2、 Flexibility: It uses class 5 multi-storey complex twist soft conductors, flexibility elastomer sheath, high bending of cable.
3、 Flame-retardant: It has high flame-retardant performance. The cable meets Class A stipulation in IEC60332-3-22 "Tests on Bunched Wires or Cables".
4、 Fire-resistant: It has fire-resistant performance. This cable complies with the standard of IEC 60331-21 "Test on Fire-resistant characteristics".BR>5、 Low-smoke: After the test according to standard stipulated in IEC 61034, the light transmittance is no less than 60%.
6、 Halogen-free: After the test according to standard stipulated in IEC 60754, halogen acid gas less than 5 mg / g, pH value not less than 4.3, conductivity is not more than 10μs/mm.