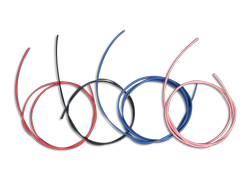 Applications
It is used for connecting electrical wires in the automotives low pressure system.
Standards
JASO D 608-92 JASO D611-94
Models: AVX,AEX,AVS,AVSS
Features
It max working temperature up to 120℃, it also can be working at low temperature environment of -40℃. It also has great flexibility, easy to install; good oil resistance, heat resistance, wear resistance and mechanical properties, to ensure it can be long-term working.