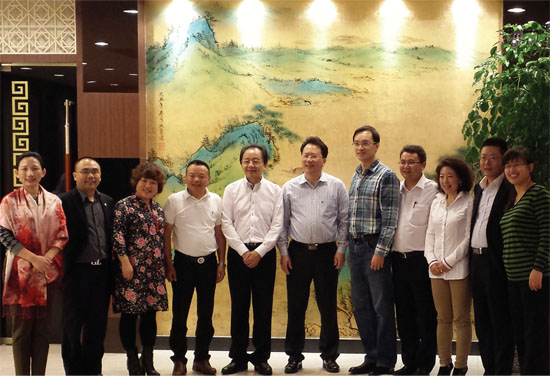 October 21-22,Zhou rong, Chinese first integration of resources and Tang minchao, the new generation of leaders adviser visited ZhongliSci-Tech Group. General Manager Yang zumin accompanied them.
During their visit, Group president Wang baixing received them. After visiting headquarters and ZhongliTalesun, both sides strategy, finance, marketing, resource integration and other aspects of the full exchange, experts on the development of the company PV cable market had a full exchange of research, enterprise resource integration and give innovative suggestions and thinking。
The two sides cherish the communication, the delegation of the existing scale of development in the interest of the Group to give a high evaluation. Finally, the two sides took pictures for the investigation draw a satisfactory conclusion.