On April 2, 2018, more than 100 Huawei cable connector suppliers from all over the world gathered in Shenzhen to participate in the 2017 Huawei Cable Connector Supplier Quality Conference. South China Production Base won Huawei's "The Most The Quality Award is also the only manufacturer in Huawei that has won this award in recent years.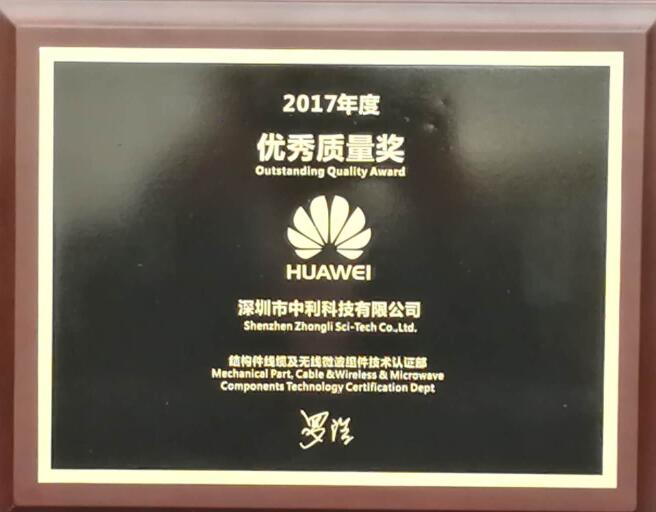 At the same time, the conference also invited Zhongli South China Base as the representative of Huawei's outstanding suppliers to share the quality management experience. Mr. Zou Zhiyuan, the manufacturing director, reviewed the quality of the Zhongli South China production base in recent years and learned the mistakes. With the theme of continuous and pragmatic "three-in-one, stable, strict and strict", the company explained the company's error-proof methods and quality requirements in the next few years, and promoted Huawei's "quality first, high quality and high price" concept to the end, better Huawei services provide a strong guarantee for customers to successfully support them in business.
Looking back on 2017, the customer requirements are constantly improving. Under the quality requirements of Huawei's "management IT, equipment automation, personnel specialization, key personnel stability" and "strict entry and strictness", the quality management of Zhongli South China Base still has a long way to go. . At the same time, after winning the Huawei Best Quality Award in successive years, the company has strengthened its determination to "win by quality" and insisted on standing in front of customers with high-quality image. In the future, Zhongli South Base will cooperate more closely with customers. Strive for progress, mutual benefit and win-win.