On April 15th, the "Country World – Entering Qiongjie", hosted by CCTV and the Zhongli Group, was held in Qiongjie County, Shannan City, Tibet Autonomous Region. The "Country of the Great World" enjoys high popularity and influence in the vast rural areas and towns across the country with the aim of "letting the nation's peasants happy and let one side get rich". This event is the first time that "The Great Country of the Country" column has entered Tibet. autonomous region. Zeng Youzhi, deputy director of the Policy Research Department of the State Council Poverty Alleviation Office, Wang Youhua, executive deputy mayor of Shannan City, relevant departments of Shannan City, leaders of all levels of Qiongjie County, Wang Baixing, chairman of Zhongli Group, Wang Weifeng, president of Talesun , Qin Lijun, President of the Poverty Alleviation Division, attended the event and visited the "Poverty Village PV Farm" industrial poverty alleviation demonstration project built by Zhongli Group in Baina Village, Qiongjie County, Shannan City. Jiang Bai, vice chairman of the Tibet Autonomous Region, met with Chairman Wang Boxing and jointly discussed the industrial poverty alleviation work in poverty-stricken counties in Tibet.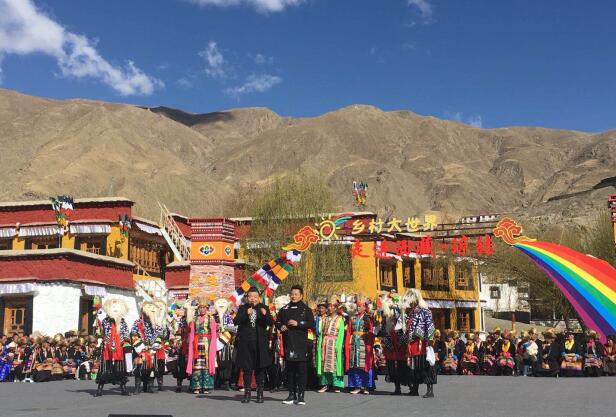 Qiongjie County is located in the southeast of the Tibet Autonomous Region and in the central part of Shannan City. It is a national poverty-stricken area and a key county for poverty alleviation and development. The total population of the county is 18,900, of which 2,398 are poor. In 2017, there were 20 poverty-stricken villages in the county with 20 countries, and the number of poor households was 745. At the same time, Tibet has strong solar radiation, long sunshine hours, and abundant solar light resources. This unique natural condition is in line with the photovoltaic poverty alleviation as one of the ten precision poverty alleviation projects.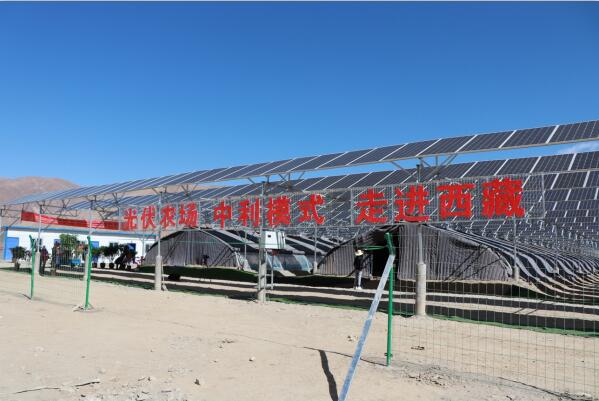 On August 7, 2017, Zhongli Group signed the poverty alleviation project of poverty-stricken village photovoltaic farm industry through the eighth batch of Tibet Aid Tibet Task Force and the Shannan Municipal People's Government, and started the construction of the first photovoltaic poverty alleviation project in Tibet Autonomous Region in early 2018. The project was highly recognized by the State Council Poverty Alleviation Office and the governments at all levels in Tibetan areas. The scale of the project is 1MW. 80 households with poverty-stricken households in the poverty-stricken villages of Baina Village and Duoba Village in Qiongjie County will help poverty-stricken areas in Tibet to achieve poverty alleviation at an early date. At present, Zhongli has signed 10 counties in Tibet, of which 3 counties have started construction. 50 counties are negotiating. It plans to cover 74 counties in the whole region within two years, develop and construct 600 megawatts of photovoltaic poverty alleviation power station, and lift poverty for the Tibet Autonomous Region. Contribute to the work and contribute a force.
As the first photovoltaic poverty alleviation project in Tibet, Zhongli Group Qiongjie Project has important guiding and demonstration significance. It can be promoted throughout the Tibet Autonomous Region after its completion. This has far-reaching significance for Tibet's groping for industrial poverty alleviation model, and it is also an important way for Tibet Autonomous Region to accurately alleviate poverty and accurately eliminate poverty.
At the photovoltaic farm visit site, Wang Baixing, the chairman of Zhongli Group, introduced the poverty alleviation model and characteristic agricultural planting of Zhongli Photovoltaic Farm to the visiting representatives, and highlighted the advantages of photovoltaic farm construction in the western region. The western region has excellent conditions for light resources, and agriculture can develop characteristic flower planting, which makes the income of photovoltaic farms double compared to the central region. The visiting representatives expressed great interest in Zhongli's photovoltaic farm poverty alleviation model and expressed their willingness to further discuss cooperation with Zhongli Group.
Wang Weifeng, president of Zhongli Group-Tenghui Power Technology Co., Ltd., was interviewed by CCTV at the scene. He said that Zhongli Group actively responded to and implemented the national strategy of precision poverty alleviation and accurate poverty alleviation. In the past three years, Zhongli Group has continuously explored and innovated a new model of photovoltaic poverty alleviation. It has launched three generations of photovoltaic agriculture precision poverty alleviation projects, innovating the "photovoltaic + agriculture + employment" superimposed income poverty alleviation model, and changing "transfusion type" poverty alleviation into "hematopoietic "Poverty alleviation, help out of poverty and attack."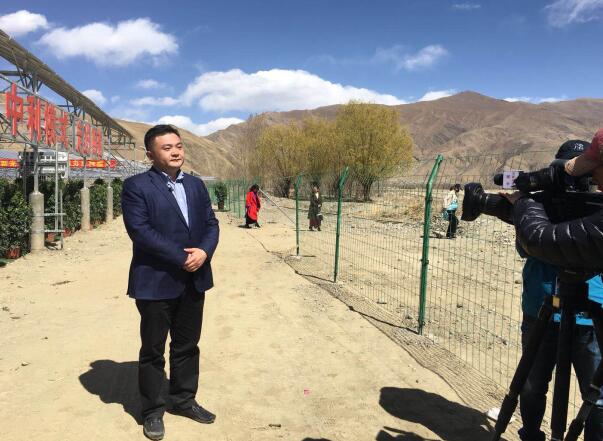 Zhongli Group has fulfilled its corporate responsibility and actively participated in the poverty alleviation of the photovoltaic industry. In the past three years, it has achieved remarkable results in poverty alleviation. In 2017, Zhongli Group raised more than 5 billion yuan to build poverty-stricken village photovoltaic farms in 43 poverty-stricken counties across the country. Among them, 27 poverty-stricken counties realized grid-connected power generation and planted characteristic agriculture, and 43 poverty-stricken counties averaged each county. 86 poverty-stricken villages helped the poverty-stricken population to reach 440,000, helping to build a stable village in Lika to achieve a 20-year stable superimposed income of "photovoltaic + agriculture + employment".