On June 1st, 2019, on the eve of the 13th International Solar Photovoltaic and Smart Energy Conference (2019 SNEC), Wang Baixing, Chairman of Zhongli Group, went to the factory in Thailand to guide the technical transformation and expansion of the factory that is currently in full swing production work.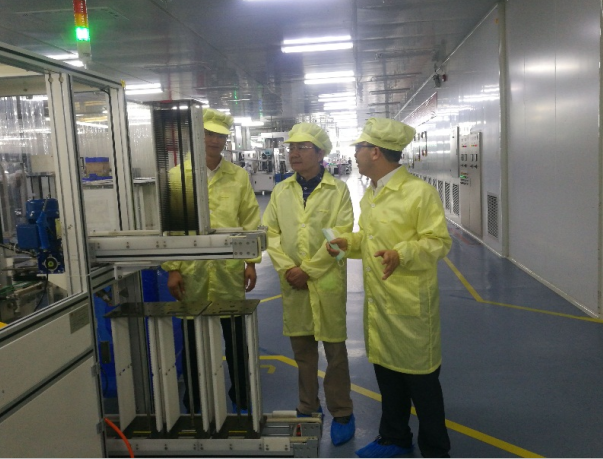 Accompanied by on-site management personnel, Wang Baixing first entered the first-phase battery
workshop. The Thai battery factory has a 1 GW single polycrystalline production line, which will be transformed into high-efficiency PERC single crystal production capacity. The chairman inspected the new layout of the workshop in detail, asked about the advanced nature of the products and equipment, and the progress management of the transformation. He fully affirmed the efforts of the Thai team and emphasized the strategic significance of the company's 4.0 layout. He hopes solidly and quickly achieve the goal of upgrading and renovating the first phase of the project, and realize the full production of high-efficiency battery factories as soon as possible.
Subsequently, the chairman came to the component workshop, and the large silicon wafer and half-chip high-efficiency component product upgrade project is about to enter the sprint phase. At the workshop site, the chairman kept communicating with the on-site management personnel, and raised the ardent expectations for the technical upgrade of the sub-assembly; and highly praised the 5S management of the component workshop and the clean process environment. The component workshop transformation is designed to meet the demand for ultra-efficient components (400W+) through equipment and automated assembly line upgrades, and is expected to add another 300MW annual capacity.
Stepping out of the component workshop, the chairman led everyone to the plant land reserved for planning in the early stage, and surveyed the field. Then, on the factory layout map, the blueprint of the second phase expansion plant of Talesun Thailand was drawn. It is expected that the second phase of expansion will be completed by the end of 2019, when the ultra-efficient production capacity of the Thai plant will reach 1.5 GW. The existing capacity of the Thai factory has been scheduled for the first quarter of 2020.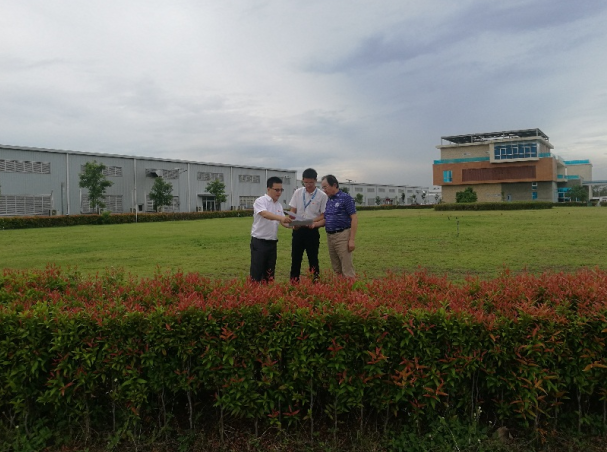 As an industry and market leader, Talesun is committed to helping customers achieve high quality products while meeting the minimum terminal electrical cost (LCOE) requirements. The transformation of the equipment and automated production line and the second phase of expansion will not only further improve production efficiency and product quality, but also expand the production capacity of high-efficiency products. It will also help to enhance the production of Talesun in key international markets such as Europe, America, Japan and Australia.