In order to welcome the 70th anniversary of the founding of New China and fully demonstrate the practical role of private enterprises in helping the development of society, the Changshu Private Economic Association organized a "Song for the motherland" on the afternoon of September 24th. Invite representatives of outstanding private enterprises in the city to sing the motherland in the form of organizing chorus, to celebrate the good life, and to celebrate the motherland.
Mr. Wang Baixing, Chairman of the Board of Directors of Zhongli Group, as the president of Changshu Private Economic Association, attached great importance to this theme event and fully supported the development of the event. He also requested the Party Committee and the Department of Administration to be responsible for the rehearsal of the chorus program. In order to ensure the smooth completion of the performance and fully demonstrate the style of employees and enterprises of Zhongli Group, the Group deployed the preparation activities of the chorus performance two months ahead of schedule, and organized 42 employees of the share group and its subsidiaries to participate in the chorus, and on Monday, At noon, use the rest time to carry out the chorus rehearsal.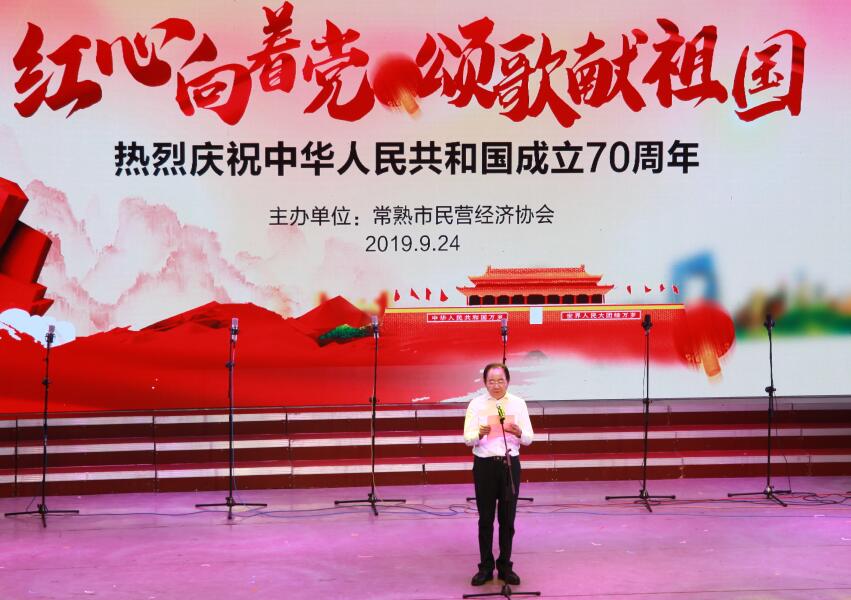 On the afternoon of September 24th, the event was held at the Changshu Cultural Center. In the opening session, Mr. Wang Baixing delivered a speech and extended his sincere blessing to the motherland: "Seventy years of wind and rain, the new China ushered in the prosperity of the world; five thousand years of vicissitudes, the motherland rejuvenated the glory. Zhongli Group was founded more than 30 years ago, In the spring tide of reform, it has been growing and growing. All this is attributed to the party's reform and opening up of a good era and good policies. Zhongli has always Remained true to our original aspiration and keep our mission firmly in mind. Adhering to the "integrity, dedication, unity and innovation". The spirit of Zhongli is determined, and it is the heart of the industry, and strives to develop with high quality. Together with all walks of life, we continue to struggle for the new millennium of Changshu in the new era!"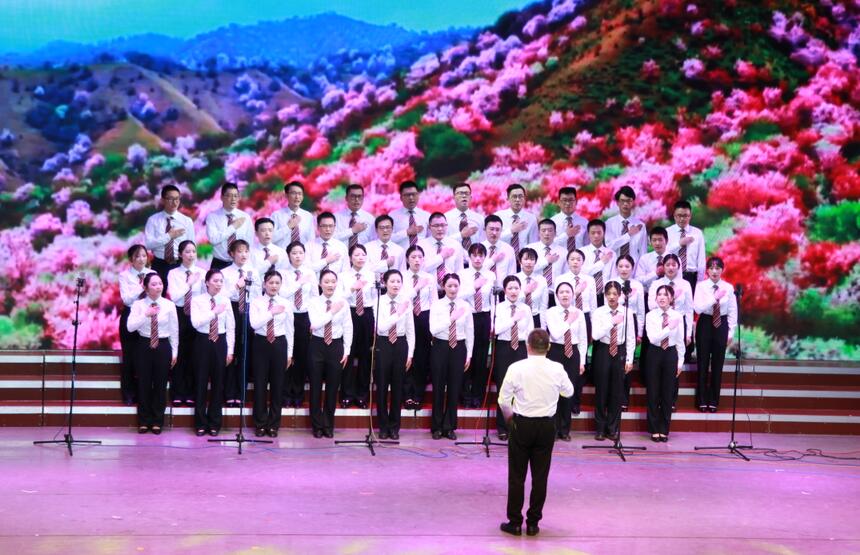 The event invited 11 outstanding enterprises from the city to participate and presented 11 high-level concert performances. The "Towards Renaissance" performed by the Zhongli Group's team was the last one to be the finale. In the voice of 42 employees representing the Song, Zhongli Group as a responsible private enterprise, has bravely shouldered the mission, worked hard and won the glory of the great motherland in the years of reform and opening up for more than 40 years.
In this activity, Wang Baixing and Zhongli Group's party committees also won two awards from Changshu City's outstanding party members and entrepreneurs, and the excellent non-public organization of Changshu City.