Due to the current global epidemic of new pneumonia, the cooperation agreement was signed using remote video. Talesun will provide LYS Energy Group with 30MW industrial and commercial distributed photovoltaic power station development and EPC services in Southeast Asia. At present, Talesun has completed the first phase of the project, and the roof project of 5 Vietnamese factories is about to enter the construction phase. After the project is completed, it will be held and operated by LYS Energy Group.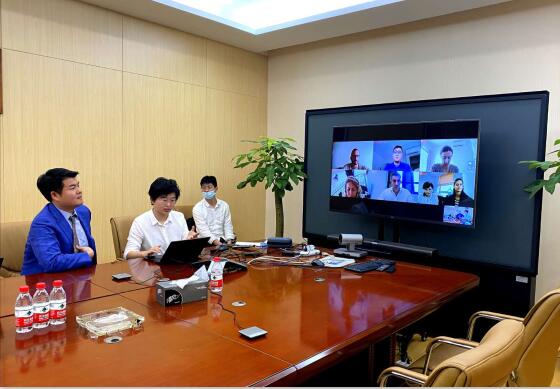 As the world's leading module supplier, Talesun not only provides high-performance modules, but also provides partners with global photovoltaic project development and EPC services. Deeply cultivated in the field of international photovoltaic power plant development for many years, Talesun has various qualification certificates such as photovoltaic power plant EPC, operation and maintenance management, and has the ability to provide new energy power overall innovative technical solutions.
As of early 2020, Talesun and A2A, Italy's largest utility company, signed a cooperation agreement. The two parties will jointly develop a 1GW photovoltaic power plant in Italy. The cooperation is led by Talesun EPC. After the construction is completed, A2A will purchase the photovoltaic power plant project. In the same year, Talesun helped Argentina's 315 MW photovoltaic power plant to be successfully completed and completed the largest photovoltaic project in South America.
The successful signing of the contract has laid a very good foundation for the two parties to jointly explore the Southeast Asian photovoltaic market in the future. At the same time, it has also taken a solid step forward to promote multi-dimensional strategic cooperation in project development, module sales, and EPC construction.
When talking about the signing of the cooperation, Mr. Sheng Hao, President of Talesun, said: " Talesun has been in southeast Asia for many years and attaches great importance to the market potential there. As early as 2015, Talesun invested and set up a factory in Thailand. At present, it has 1.5GW of high-efficiency photovoltaic module capacity, which can effectively radiate to Southeast Asia and surrounding areas and help local module sales and project development business to expand. The cooperation with LYS Energy Group also fully reflects the high quality components and reliable EPC capabilities of Talesun widely recognized by customers in the Southeast Asian market.
Talesun will continue to expand into overseas markets, and plans to develop 2-3GW of large ground power stations in Europe and Latin America within 2-3 years, and about 200MW of distributed project development plus EPC in Southeast Asia and Japan every year.
LYS Energy Group is a leading independent photovoltaic power provider (IPP) based in Singapore, providing services in the development, financing, holding, installation and operation of photovoltaic projects in commercial, industrial and public premises in the Asia-Pacific region. The company provides renewable energy platforms to provide businesses with clean energy solutions ranging from zero capital expenditure solar (PPA), Renewable Energy Certificate (REC), engineering Procurement and Construction (EPC) contracting and operations and maintenance (O&M) services, to carbon emissions and energy management consulting. Without consuming resources, customers can install solar pv systems from roofs and spare space, reducing electricity costs and enhancing their sustainability branding. Enabling future adopters to be flexible in their use of green and clean electricity through a range of newly developed innovative solutions. LYS energy group owns more than 50MWp high performance solar photovoltaic (PV) systems and has built more than 500MWp projects in Singapore and in Vietnam, Indonesia, Malaysia, Thailand and the Philippines.