On July 7, 2020, Zhongli Wire's flagship store in Changshu, a subsidiary of Zhongli Group, opened in the Changshu materials market. Leaders from the headquarters and subsidiaries of Zhongli Group and representatives of relevant media attended the opening ceremony.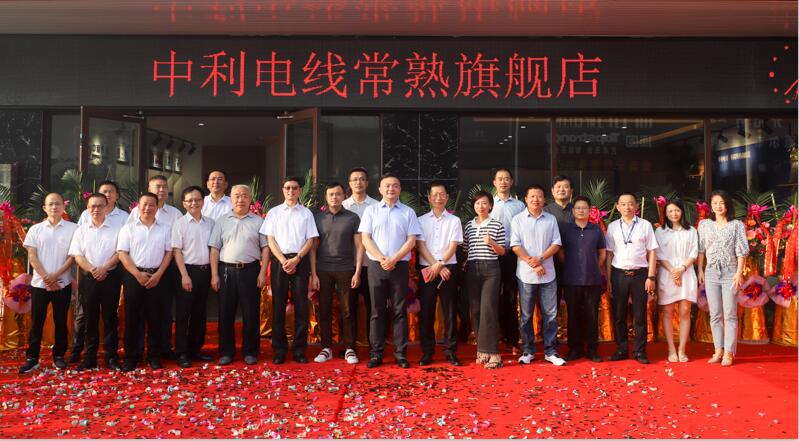 Mr. Wang Weifeng, President of Zhongli Group, visited the site and gave an opening speech, and then jointly unveiled the flagship store with relevant leaders of the company. With the sound of salutes and cheers, Zhongli Wire's flagship store in Changshu officially opened at 6:36!
Zhongli Wire's Changshu flagship store is a re-innovation of Zhongli Group's resource integration and marketing model. Zhongli Group adheres to the concept of benchmarking at the beginning, and innovatively introduces double-layer insulation, radiation cross-linking, national standard, environmental protection, full performance, and long-life wires. At the same time, it integrates the group's cable resources to achieve full coverage from power distribution, network fiber optics, heating and home improvement, and is committed to providing one-stop home cable solutions.
The opening ceremony was successfully completed with warm applause. Afterwards, the guests and leaders visited the store and watched the current overload test of Zhongli Wire and traditional home improvement wires on the spot, and intuitively felt the superiority of Zhongli Wire's new products!
Zhongli Group has been focusing on cable for 30 years. We believe that with the care and support of friends from all walks of life, Zhongli Wire will live up to expectations and create greater glories!