From January 21 to 22, 2021, the board of directors of the Zhongli Holding Group companies will be held at the group headquarters. Members of the board of directors, presidents/general managers, deputy general managers, and chief financial officers of all companies attend the board meetings as non-voting delegates.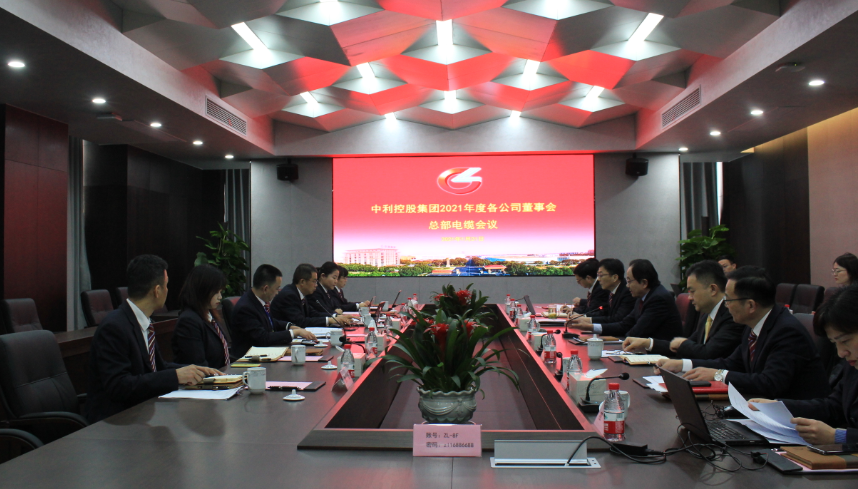 The purpose of this meeting is to summarize and analyze the work of 2020 with various companies in a more detailed and effective manner, and arrange and discuss the company's production and operation management goals and measures for 2021. For each company under the holding group, the board of directors is held separately, and the general manager of each company reports on its work in 2020 and business goals in 2021. After the suggestions and requirements of the members of the board of directors of each company, the leaders of the group headquarters put forward corresponding measures and requirements and commented and analyzed each company's 2020 operating performance one by one.
The extraordinary 2020 has passed. In the future, the company will continue to improve the level of automated and intelligent manufacturing, concentrate resources to further enhance the business volume and market brand advantage, and improve the company's market competitiveness and profitability. With the adjusted business structure and the gradual implementation of the strategic layout, the Group will focus on its financial resources and industrial development advantages, focusing on the development of the photovoltaic industry chain, 5G communication products and special cable business, and quickly promote cooperation with high-quality customers in related fields. Facing the new situation, the headquarters of the group requires all companies to focus on new work goals, comprehensively mobilize, and earnestly carry forward the spirit of "integrity, dedication, unity and innovation", seize new opportunities for industry development, quickly improve performance and achieve high quality Sustainable growth of development.