At 10:08 on April 1, 2021, Shandong Talesun New Energy Technology Co., Ltd. (hereinafter referred to as "Shandong Talesun") ushered in the grand commencement ceremony of the 3GW monocrystalline high-efficiency battery project. Sun Shouqiang, Director of Linzi Economic Development Zone, Zibo City, Shi Wenmiao, Minister of Economic Development Department of Economic Development Zone, Zhou Pengfei, Secretary of Fenghuang Town, Wang Weifeng, President of Zhongli Co., Ltd./Chairman of Talesun Photovoltaic, and Ji Chao, Chairman of East China Branch of EPC Project General Contractor 11 Technology A total of more than 50 people from relevant leaders and friendly units participated in the groundbreaking ceremony.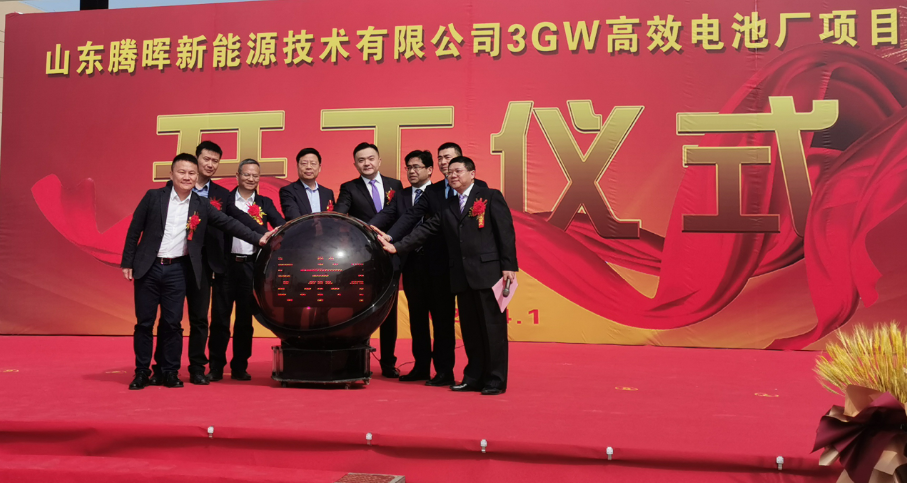 Shandong Talesun was established in 2019. It is invested and constructed by Suzhou Talesun Solar Technology Co., Ltd., a subsidiary of Jiangsu Zhongli Holding Group, a listed company on the main board and one of the top 500 Chinese enterprises. The area is more than 68,000 square meters. After the first phase of the project is put into production, it can provide more than 700 local jobs.
In March 2020, the first phase of the new 5GW high-efficiency photovoltaic module project of Shandong Talesun was officially launched. With the strong support and assistance of relevant units and departments, the project is advancing rapidly, and the first module will be successfully rolled off the line on January 10, 2021. Subsequently, the output rapidly climbed, and the mass production force of 4 module production lines has now been formed.
In 2021, as the central government puts forward the goal of carbon peak and carbon neutrality, and advancing the era of grid parity, the photovoltaic industry will usher in all-round development. New opportunities have driven the explosion of industrial production capacity. Talesun Solar has deployed ahead of schedule, actively put into production new production lines, and promoted the upgrading and transformation of production lines, which greatly enhanced Talesun Solar's competitiveness in the global market.