On November 4, 2021, ZTE held the 2022 Global Partner Conference with the theme of "Prosperity, Shared Future" in Shenzhen. This conference invited strategic partners and core suppliers from ZTE around the world to participate in industry Chain collaborative innovation is the core, and in-depth discussions are carried out around themes such as "digital economy, supply chain construction, and compliance construction", aiming to work together to "create a new pattern of digital economic ecology and co-prosperity".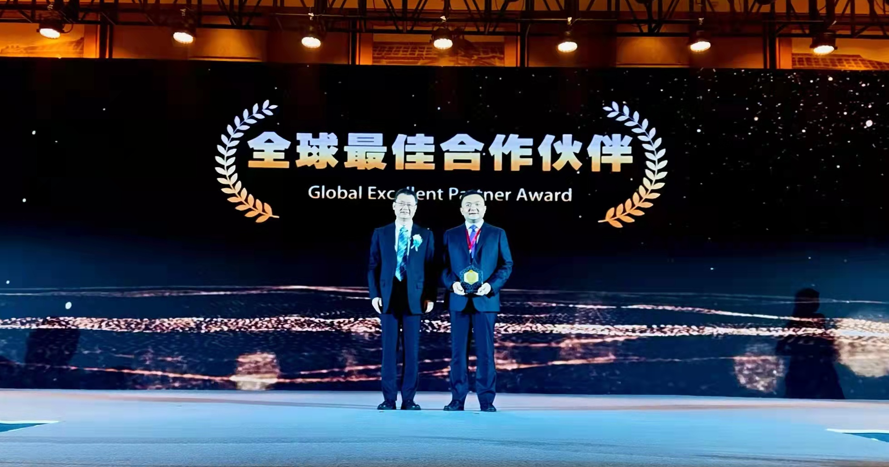 Mr. Wang Weifeng, President of Zhongli Group, was invited to attend.
At the conference, Zhongli Group won the "Best Global Partner" award of ZTE in 2021. ZTE is committed to accurately guiding the strategic positioning of "the road builder of the digital economy" in the 5G era. Under the new situation of shifting from digital industrialization to industrial digitalization, ZTE will promote 5G to continuously empower the digitalization and intelligent transformation and upgrading of thousands of industries, while actively practicing Implement the "dual carbon" strategy to empower green development. As a leader in the segmented field of special communication cables, Zhongli Group has always pursued the innovative spirit of "specialization, specialization and innovation". Adhere to the ecological cooperation value concept of symbiosis and win-win, follow the customer's procurement strategy with industrial chain collaborative innovation as the core, and work together to build a resilient supply guarantee center; collaboratively focus on high-quality supply chain resources, and deepen upstream suppliers to improve quality and reduce costs solutions to enhance product competitiveness; build an efficient and collaborative digital supply chain business exchange model to facilitate convenient interaction; in-depth expansion of customer "dual-carbon" new energy cooperation fields, empowering and promoting sustainable development.
In the face of new opportunities for industrial development in the digital economy era, Zhongli is committed to building the company into a core top "supporting expert" for customers to achieve high-quality development of the company.