On January 11, 2023, Zhongli Group held the general manager meeting of each company at the group headquarters. The chairman of the group, the president team and the general managers, sales and financial directors of all companies attended the meeting.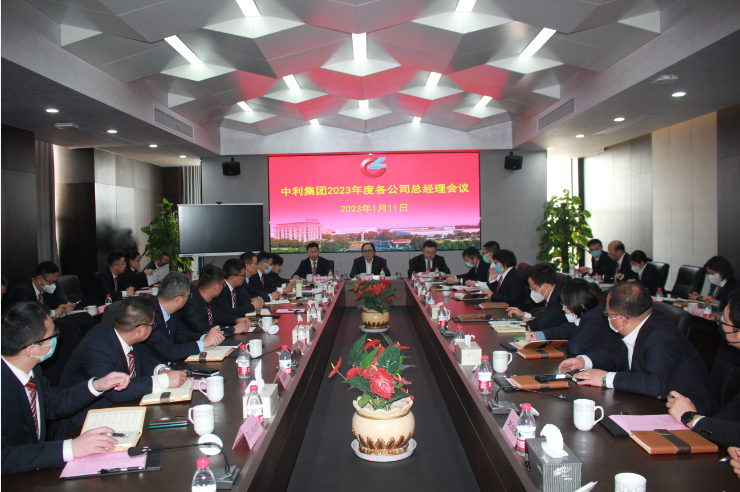 At the meeting, the general managers of each company exchanged and summarized the company's business situation in 2022 and the work objectives and priorities in 2023. Wang Weifeng, the Chairman of the Group, made specific work instructions based on the actual business situation of each company, and put forward work requirements for the Group and each company for the new year.
Wang Weifeng stressed that the Group and its companies should focus on making profits in business, strengthen internal comprehensive management, do a good job in receivables, and take judicial measures to ensure the recovery of receivables from customers with more than one year or non-performing customers in a timely manner; At the same time, the companies of the Group should cooperate with the relevant work of the Group's strategic adjustment, strictly do a good job in manufacturing cost control, internal management, material supply price management, etc., improve competitive advantage, improve market share, and prepare for business sprint, recovery of market share and brand advantage.
Wang Weifeng also mentioned that the institutional construction of some companies is not perfect enough, the institutional setup is not scientific enough, the administration is not perfect enough, the staff's business skills are uneven, and the team's overall innovation awareness is not prominent enough, and other issues, requiring all companies to further reform and improve the enterprise management system and operating mechanism, and make timely adjustments according to the project and the company's development needs; Each company should further strengthen its internal management, strengthen the implementation of various rules and regulations, and strengthen supervision and inspection. In today's society, the technology update iteration of all industries is faster and faster, and the quality requirements of employees are also higher and higher. The management of all companies should lead the way, strengthen learning, improve ability, and improve execution and team cohesion.
Finally, Wang Weifeng called that in the post-epidemic period, all companies should continue to carry forward the spirit of "integrity, dedication, unity and innovation" in the new situation around the new work objectives, and strive for the high-quality development of Zhongli Group.