In the new year, we will start again in the spring. On February 3, Zhongli Group welcomed the annual working meeting of science and technology lines. Chen Xinxiang, Vice President of Zhongli Group, Sun Jianyu, Vice President of Zhongli Group, Liu Yanxin, General Manager of Changzhou Cable, Sun Bailiang, General Manager of Liaoning Zhongde, and deputy general managers in charge of each company's line, heads of technical departments, and representatives of the group's engineering center attended the meeting.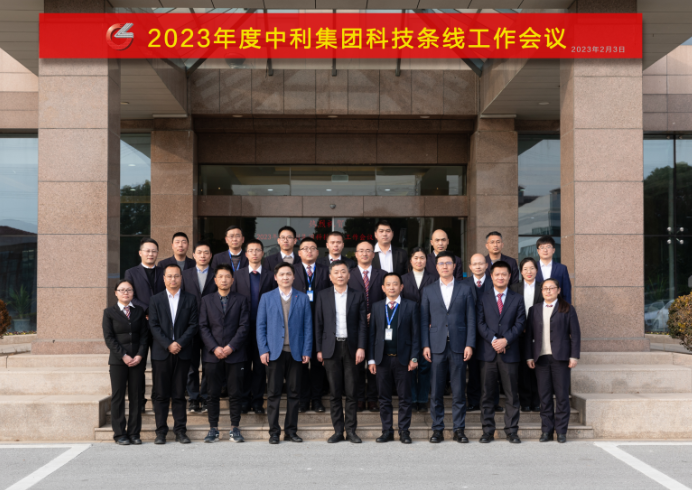 At the meeting, each company made a summary report on the completion of science and technology line work in 2022 and the work deployment in 2023; Chen Xinxiang and Sun Jianyu discussed with each company and made analysis and comments. We also commend the special award of the president of the group's scientific and technological innovation in 2022 and the pioneer award of scientific and technological innovation. The "Research and Development Project of Cross-linked Polyolefin Interior High-voltage Cable for Electric Vehicles" was awarded as the President's Special Award for Science and Technology Innovation, and six comrades such as Wu Di were awarded the Pioneer Award for Science and Technology Innovation. At the same time, I hope that the teams and individuals to be commended should cherish the honor, make persistent efforts, and further play a leading and exemplary role in technology innovation.
In addition, the meeting also invited Zhu Lin, a lawyer from Jiangsu Manxiu (Nanjing) Law Firm, to share how enterprises can improve the licensing rate of invention patents. It mainly focuses on the following three points: the examination process of invention patents, the key links to improve the licensing rate, and the measures to improve the licensing rate. The content of the course is rich and specific. It points out the direction of work for Zhongli Group to further improve the licensing rate of intellectual property around different cases and important entry points of each link.
Finally, Chen Xinxiang made a concluding speech. He said that in 2022, the science and technology line of Zhongli Group exceeded the annual goals and tasks, and the achievements were hard-won. He fully affirmed the efforts of all companies; At the same time, it puts forward new requirements for the work plans of the companies of the Zhongli Group in 2023, emphasizing that "the plan is clear and the measures are in place", must "face the reality and face the difficulties", earnestly perform the post responsibilities, attach importance to the thought and action, and do a good job in all posts; In terms of obtaining government funds, new product development and benefit-performance linkage, we should not only clarify team benefits, but also formulate feasible measures. All companies of the Group are required to strengthen the overall coordination of technical resources, strengthen internal interaction and exchange, share internal resources, and work together to ensure the successful completion of the annual objectives of the new year.