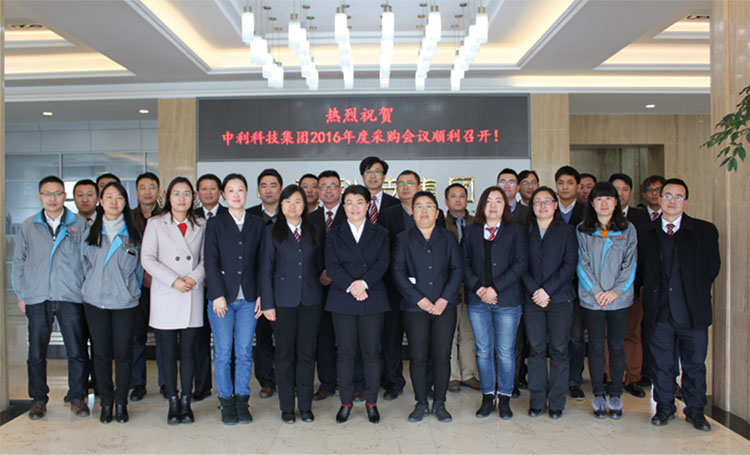 On March 10, the purchasing meeting of ZhongLi Sci-Techgroup 2016 was held in the administration building on the fourth floor conference room, Gong Yin the vice chairman ZhongLi Sci-Tech Group, Jiang Jianwan the assistant of President and general manager of the purchasing department, and the head of procurement, material control department of GuangDong Zhongde, ZhongLian photoelectric, ZhongLi liaoning,in ChangZhou Marinecable, ZhongLi Qinghai, changshu LiXingand ZhongLi Talesun ,in total of eight group companies attended the meeting,
The meeting washosted by Jiang Jianwan, during the meeting, each group subsidiary respectively reported the result of cost saving in the past 2015 and the goals and plans for 2016. At the same time, the meeting also deeply talked about the calculation model, the usage of information platform, ERP purchasing module usage, 2016 purchasing management system and audit content, material control and inventory management of each subsidiary, Finally, Gong Yin reviewed the meeting and came up with the working requirements in 2016, each group subsidiary should gradually implement the effective purchasing management, such as the effective management of inventory based on the shape of the futures market, the implementation of procurement operations, development of strategic cooperation with suppliers , improve the overall quality of the procurement department.
This meeting help the attendantsto grab a more comprehensive and in-depth understanding in work,we believe that the purchasing management of subsequent work will have greater significance.