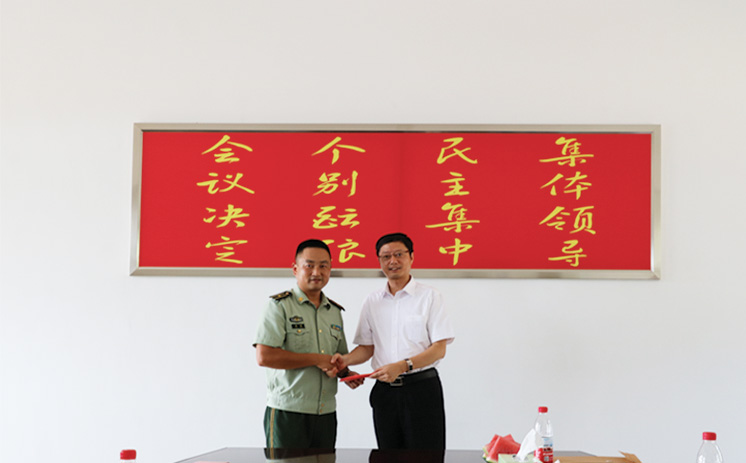 As the 89th anniversary of the Chinese people's liberation army is arriving, at July 30th, the leaders of Sha Jiabang people's armed forces department and Zhongli Sci-Tech Group visited an armed police force at the foot of Mount Yu to console soldiers on guard in such blistering summer day.
During the conference, leaders had a cordial talk with soldiers, learnt soldiers' living situation and wished them a happy holiday.
In May of this year, Zhongli Sci-Tech Group held the 1st military training activity of managers for one week. After the activity, training has been put on the schedule and held one time every week, managers show the self-reliance and monolithic solidarity. Even in such hot days, managers never give up and stick to training. Therefore, taking this opportunity, managers of Zhongli Sci-Tech Group introduced the situation of the group and the nearly three-month training. Soldiers showed the armed force around after the introduction to let people know more about soldiers' daily life which was in perfect order.
This activity not only makes soldier enjoy the happiness of holiday and the warmness from the second home, but also enhances the further communication and relationship between people and army. Although being together was short, but the relation between people and soldier would last like the "fish and water" relationship.