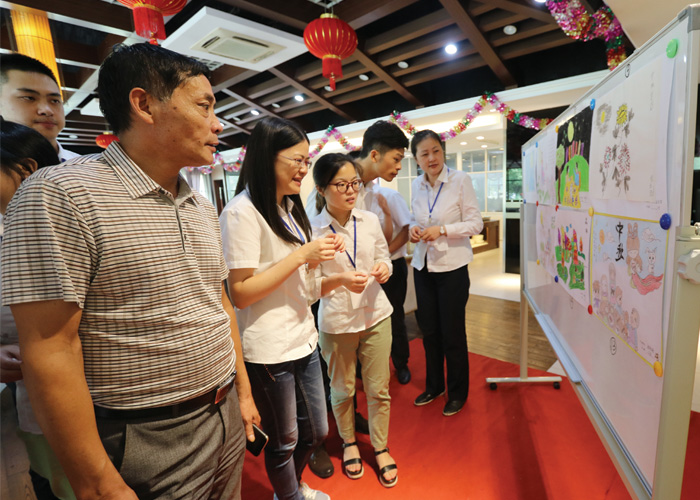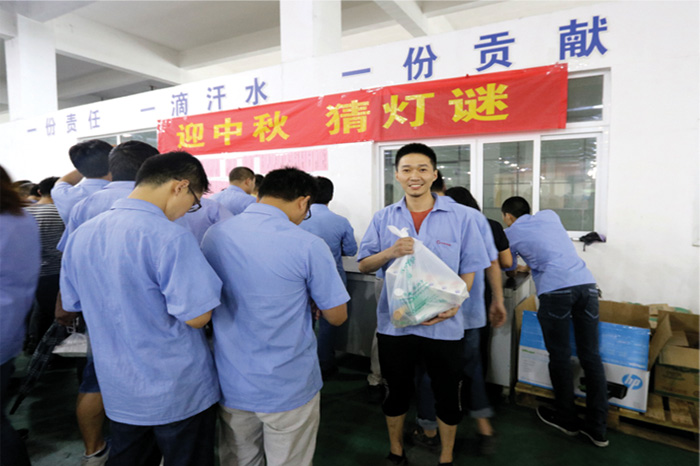 On September 13TH and 14TH, in the occasion of the Mid-Autumn festival, Zhongli held "Welcome the Mid-Autumn festival, Guess riddles", and Parent-child painting activities, in order to build festival atmosphere and amateur life.
Guess riddles, Welcome the Mid-Autumn
Zhongli had held "Guess riddles, Welcome the Mid-Autumn" for three years. This activity was welcomed by employees this year. Integrated operation department separately held this activity in power cable plant, railway cable plant, and administration building. Prize was rich and practical. People achieved a prize, so long as they guess a riddle correctly.
There were over 300 riddles. Riddles were scientific and common, and included logogriphs and idioms. The activity was very lively, many employees participated in it, and they thought seriously and discussed each other. There were many employees who were good at guessing riddles, and they could get the answers of some difficult riddles. And other people were not good at it, but they also used their brains, and finally they got answers as well. Almost everyone achieved prizes by their wisdom.
Family reunion Parent-child painting
The Mid-Autumn festival is a time of reunion. This year's Mid-Autumn, Zhongli organized parent-child painting with the subject of the Mid-Autumn festival. This activity was welcomed by staff's children. Entries were various. There were watercolors, pastel drawings, and calligraphy.
This competition adopted voting patterns. Entries were exhibited in dining hall. Staff could appreciate children's painting, and voted for favorite work. Finally, Zhang Xueqi of R&D center with her daughter won the championship. Meanwhile, Zhongli sent rich and significant gifts to every child who participated in this activity.
Versatile staff's children add infinite color to Mid-autumn festival, and sent the best wishes of Mid-Autumn reunion.
Zhongli will always devote to organize various activities to junior staff, enrich staff's life, and increase staff's cohesion and satisfaction.Tang Jinfen