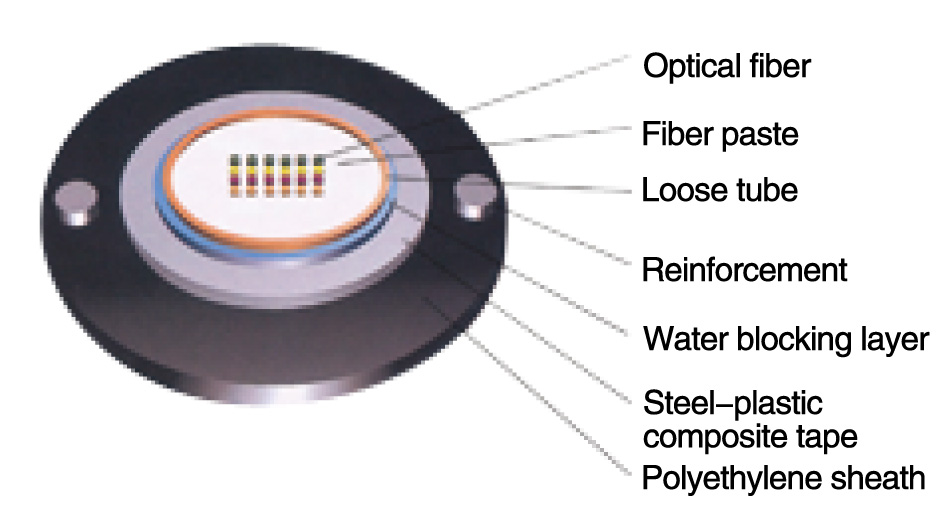 Applications
It is mostly used in access network, and is suitable for being installed in duct or trench.
Technical characteristics
1. Fibers are composed together in high density, which improve communication capacity of the cable.
2. Many fibers are fusing in one time, it helps save the installation cost.
3. Reasonable process design has been done, which helps the cable achieve good mechanical & environmental performance.
4. Armored PSP enhances the capability of anti-crushing, bulletproof, moisture proof property.
Main products
GYDXTW: Metal strength member, stranded fiber ribbon loose tube with gel filling, with parallel steel wires in PSP PE adhesive sheath outdoor cable for communication operation.