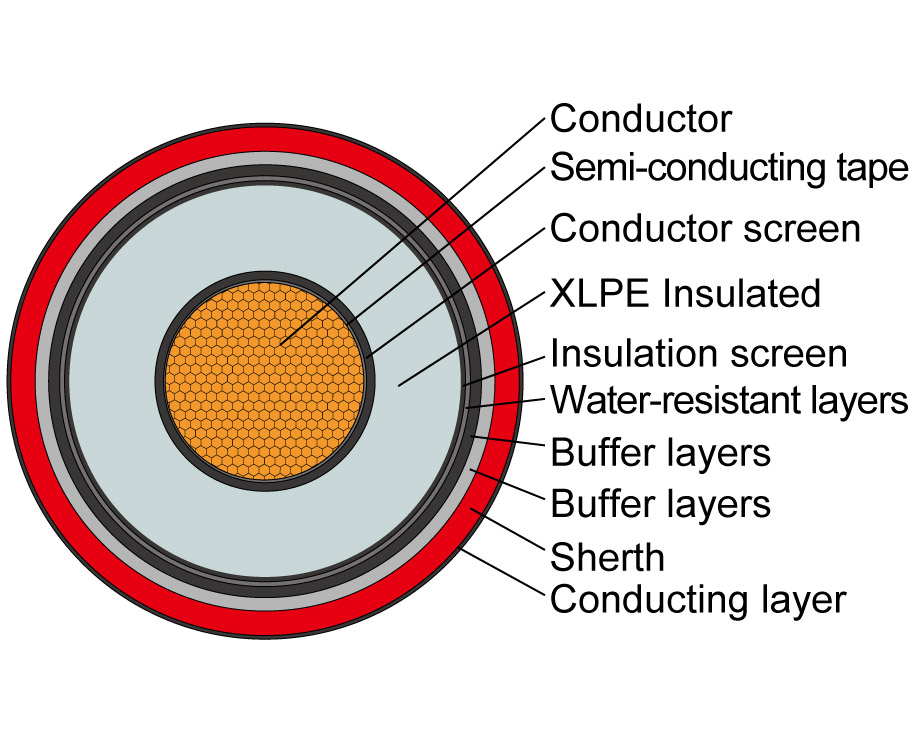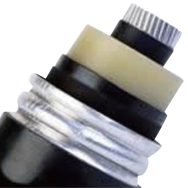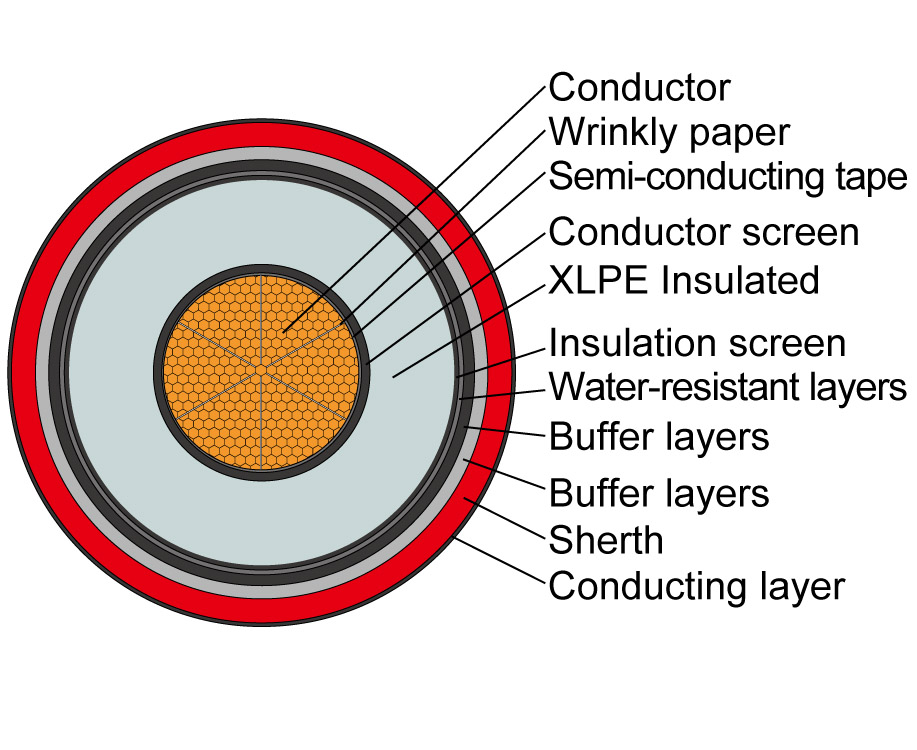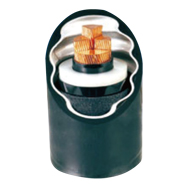 Applications
It is widely used in power supply system that rated voltage is 64/110kV. For indoors, in tunnel, cable trench, or direct burial, also in the damp place and Underground water level higher place, be able to bear external mechanical forces and certain pulling force. according with GB/T 11017-2002 nominal voltage 110kv XLPE insulated power cables and their accessories.
Technical characters
1. Rated voltage U0/U, Um: 64/110,126kV
2. Long-term operating temperature is up to 90℃.
3. If short-circuited (not exceeding max 5s), the highest conductor temperature not exceeding 250℃.
4. The environmental temperature for installation not below 0℃.
5. Bending radius: not smaller than that 25 times of its diameter.
Products
| | | |
| --- | --- | --- |
| Type | | Name |
| YJLW02 | | Copper conductor, XLPE insulated, wrinkle-aluminum sheathed and PVC outer sheathed power cable |
| YJLLW02 | | Aluminum conductor, XLPE insulated, wrinkle-aluminum sheathed and PVC outer sheathed power cable |
| YJLW03 | | Copper conductor, XLPE insulated, wrinkle-aluminum sheathed and PE outer sheathed power cable |
| YJLLW03 | | Aluminum conductor, XLPE insulated, wrinkle-aluminum sheathed and PE outer sheathed power cable |
| YJLW02-Z | | Copper conductor, XLPE insulated, wrinkle-aluminum sheathed and PVC outer sheathed longitudinal-water-proof power cable |
| YJLLW02-Z | | Aluminum conductor, XLPE insulated, wrinkle-aluminum sheathed and PVC outer sheathed longitudinal-water-proof power cable |
| YJLW03-Z | | Copper conductor, XLPE insulated, wrinkle-aluminum sheathed and PE outer sheathed power cable |
| YJLLW03-Z | | Aluminum conductor, XLPE insulated, wrinkle-aluminum sheathed and PE outer sheathed longitudinal-water-proof power cable |