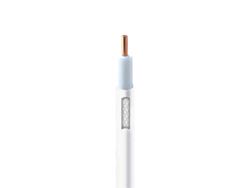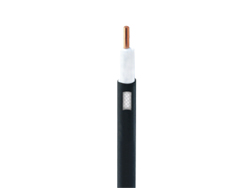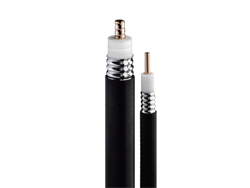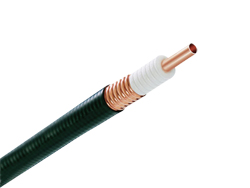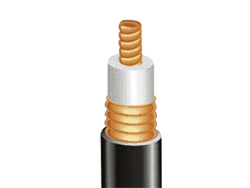 Standards
YD/T 1092-2004、YD/T 1119-2001、YD/T 1319-2004
Applicationd
Widely used in radio, television, microwave communications, cellular mobile communications, military, aerospace, ship or other occasions. It is also used to connect the interconnection between the radio communications equipment to the antenna and RF electronic devices, the operating frequency range between 100-3OOOMHz.
Technical characters
a)The inner and outer conductors are made of high-conductivity electrical copper production, which it has excellent transmission characteristics.
b)Insulator with high physical foaming insulation structure, uniform foam makes cable has low voltage standing wave radio and excellent electrical properties; it also has maintenance-free, high compressive strength, high tensile strength, excellent mechanical properties, and has good moisture resistance in humid environments.
c)The insulator of raw materials with low dielectric constant foam insulation materials, and foam up to 80%, so that in the high-frequency use, the transmission attenuation is very low.
d)Longitudinally wrapped foil plus copper braided outer conductor and outer conductor structure of the welding cable has excellent shielding properties.
e)The braided outer conductor and welding corrugated outer conductor structure so that the cable has good bending properties.
f)Sheath is continuous closed extrusion structure. According to user requirements, it's material either provide PE sheath, LSZH, flame-retardant, anti-ultraviolet radiation, also provide resistance to cracking and fire jacket, to improve the safety and fire performance of cables, and the flame-retardant cable also has excellent low temperature cracking resistance.
Characteristics
a)a) Minimum bending radius of cable is 10 times of max outer diameter.
b)b) The environmental temperature of the cable: PE sheath is -40℃~+70℃; Halogen-free flame retardant polyolefin sheath is -25℃~+70℃.
c)c) Laying temperature is not less than -10℃
Products