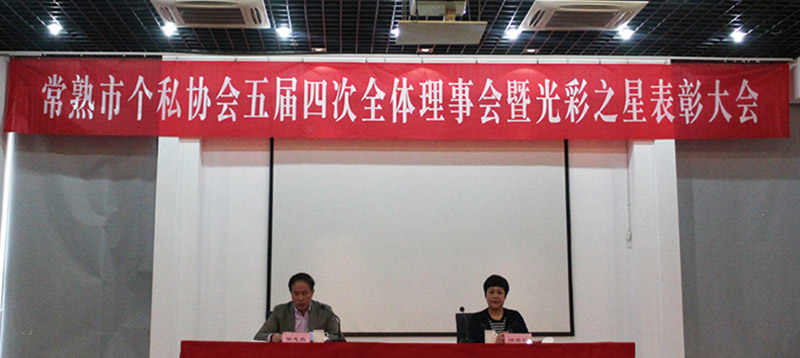 April 28, the fifth meeting of the Council of Changshu City Private Economy Association was s held in the ZhongLi, Deputy Secretary of Changshu City Market Supervisory Authority Gu Yi Ling, a Changshu Secretary-private association Zouzhong Liang, vice president of ZhongLi Chen Xinxiang Technology Group and several other 80 market Supervisory Authority in charge of the leadership and outstanding entrepreneurs participated in the meeting.
The meeting began with Gu Yi Ling's report, the report expressed affirmation for all the individual and private associations in Changshu City in 2015, but also pointed out the new job target for 2016. Then Zou Zhongliang read out the "GuangCai Zhi Xing"recognition decision and rewarded one by one for more than twenty outstanding enterprises in Changshu City ,of course ZhongLi is one of them.
After the meeting, Chen Xinxiang, led all the participants to visit the ZhongLi Group and ZhongLi Talesun industry park.