From January 10th to 13th, 2020, the boards of directors of Zhongli Holding Group were held in Hexiangyuan Hotel in Changshu. Members of the board of directors, presidents / general managers, deputy general managers, and chief financial officers of all companies attended the board meetings.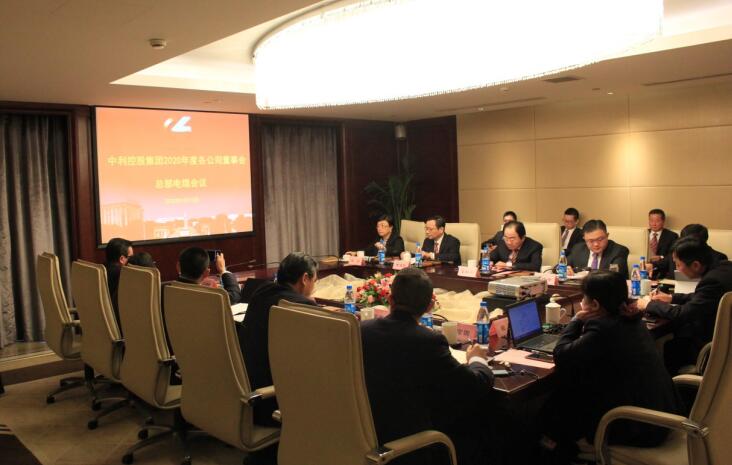 The purpose of this meeting is to conduct a more detailed and effective summary and analysis of the work in 2019 with various companies, and arrange to discuss the company's production and management work goals and measures in 2020. For the companies of the holding group, the board of directors is adopted separately, and the general manager of each company reports and reports on the work in 2019 and the business goals in 2020. With the suggestions and requirements of the board members of each company, the leaders of the group headquarters proposed corresponding measures and requirements. The Group Headquarters made a one-by-one review and analysis of the company's 2019 annual operating results, and required each company to implement the new year "start early" in a timely manner.
At present, governments at all levels attach great importance to the development of private enterprises. The Suzhou Municipal Party Committee held a 3,000-person conference on "opening and starting again" and introduced 30 preferential policies. The Changshu Municipal Party Committee expanded the meeting to specify the "three increase, three advances," The "two excellents", "one set of goals for three years, one year for three years of work, and one year for three years of investment" has inspired the development passion and confidence of private enterprises. 2020 will bring more opportunities for innovation and development, but opportunities are always reserved for those who are ready. The Group's headquarters calls on the company's general managers and all employees to use innovative ideas and unity to achieve new development goals. Facing the new situation, we need to have a clearer mind, seize opportunities and innovate mechanisms. Focusing on the new work goals, we will mobilize in an all-round way, earnestly carry forward the spirit of "good faith, dedication, unity, and innovation" and strive for high-quality development for Zhongli Group.