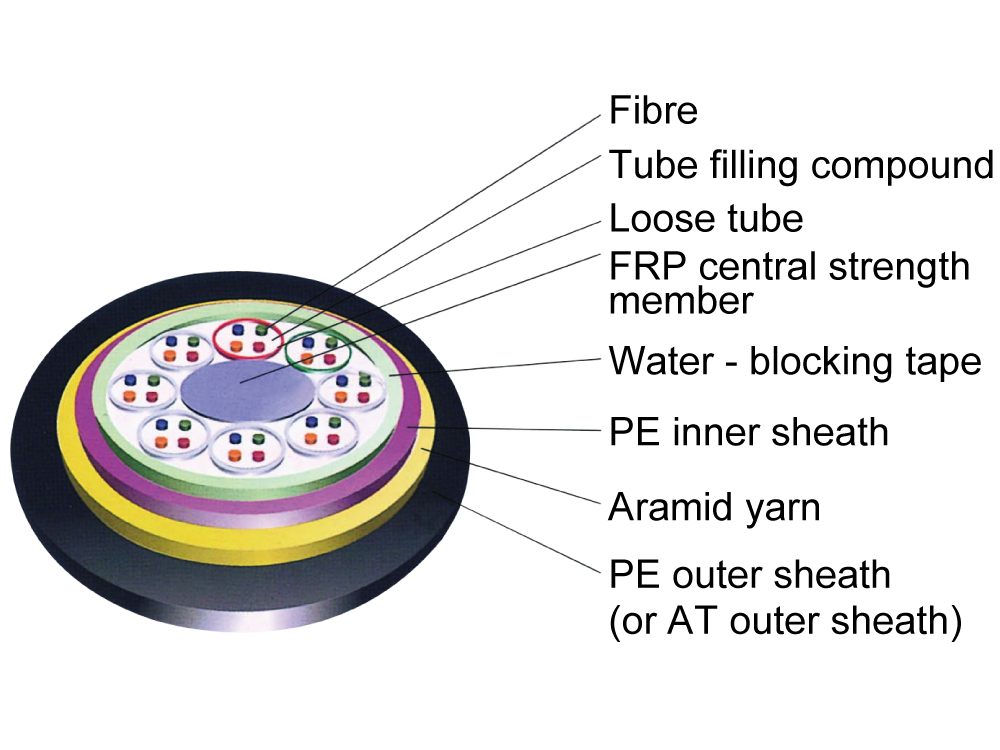 Applications
This cable is mostly used in LOC of high voltage input system, and is able to use in thunder area & big span aerial installation environment etc.
Technical characteristics
1. To install the cable on tower which is to save the installation cost.
2. Reasonable Process design has been doon, which helps the cable achieve.Good mechanism &environmental property.
3. There is no metal material in the cable, it is thoroughly escaping from lighting strike.
4. Small diameter of the cable, light weight, which helps reduce the influence caused by wind & ice.
Main products
GYFTCY-PE/GYFTCY-AT:Non-metallic strength member, stranded loose tube with ge filling, PE sheath, self-supporting outdoor cable for communication operation